When wearing red evening dresses it is important that you have the right accessories to compliment the look. Shoes are one of the most important of those accessories. Red evening dresses look even more spectacular with the right shoes on so it is worth taking the time to carefully pick what you will wear.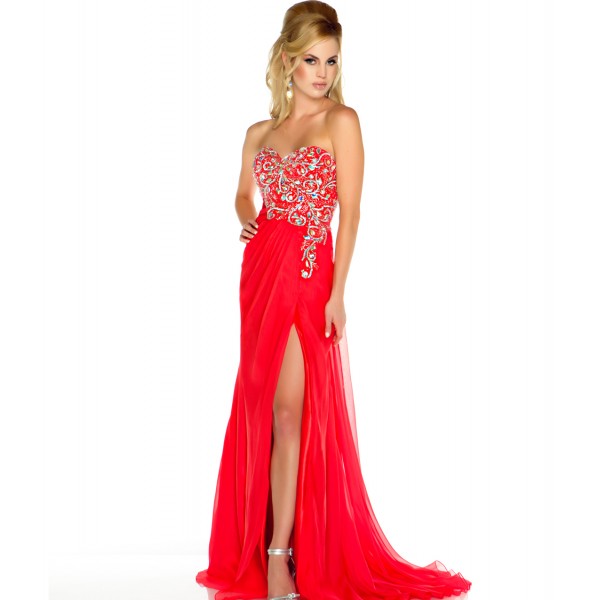 Choosing the right shoes to wear with a red dress isn't always simple because there are so many shades of red that affect the color and the style of shoe that you should wear. Some people choose to wear a shade lighter or darker than their dress while others choose a different color for their shoes entirely. This is up to you to decide.
Gold shoes are one of the best to wear with a red dress. Many styles of gold shoes are available, each offering their own distinct flair and attributes that enhance the entire look. Opt to wear gold colored shoes with your red dress when elegance is an important factor in your look. You can also find that silver and white shoes work well with red. Either of these colors are simple, yet still stylish.
Nude is another color to consider to wear with your red dress. Nude colors mesh well with many other colors and it won't cause an eye-popping look. If you really want to be bold and daring, you can skip the simple colors and choose something wild and colorful, such as green, blue, or even purple or turquoise. The options are endless!